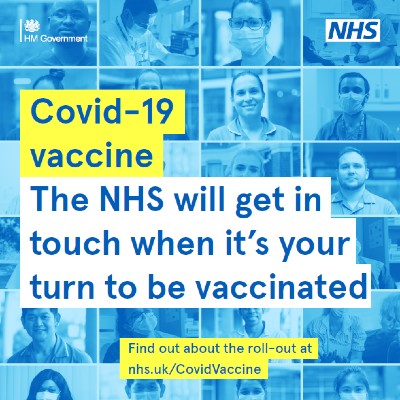 Coronavirus Vaccine
As soon as we receive the coronavirus vaccine we will invite patients to start attending vaccination appointments. The order in which people will be invited is based on the JCVI (Joint Committee on Vaccination and Immunisation) prioritisations available here. Our staff are working incredibly hard to deliver what is the largest vaccination programme in our history, at the same time as continuing to be there for everyone who needs care.
You have an important part to play to help us to do this
please do not contact the surgery to seek a vaccine, we will contact you;
when we do contact you, please attend your booked appointments;
and please continue to follow all the guidance to control the virus, protect the NHS and save lives.
Other Rooms